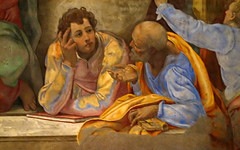 Clinical Supervision

Bob is available for individual and group supervision. This can be done at Bob's office, or for those who live outside the Charlottesville area, through a combination of telephone, skype, and face-to-face sessions. The focus is not only on case discussion, but also upon development of clinical style and skills.


Consultation


A large part of what therapy effective is what also makes consultation effective -- you have another pair of eyes from outside the system able to see problems in a new way. Bob brings both his relationship and management skills together to offer consultation to agencies and businesses that feel stuck and are needing a fresh perspective.

Call or write for more information.