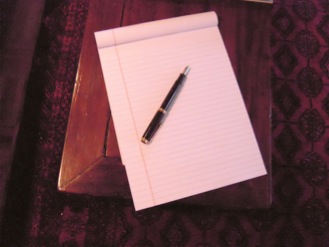 Therapy Services
Every therapist has his or her own clinical orientation and style. Bob's approach draws from cognitive (learn to control your mind rather than your mind controlling you), behavioral (if you keep doing the same thing you're likely to be feeling the same way), to family systems (problems in relationships often come from behavioral and emotional patterns that individuals naturally create together -- if you can become aware of the patterns and change them, you can then change the relationship).

Bob's style tends to be interactive and often humorous. There are stories and homework, things to think about, behaviors to try.

Some of Bob's areas of specialization:


Couple Therapy


Problems are, paradoxically, often a sign of growth in a relationship. The initial basis of the relationship has run out because the individuals have done a good job of meeting each other's needs. The challenge comes in figuring out what comes next, learning to communicate without hurting, healing together each's old wounds from the past.


Couple Therapy Intensives


For couples who live outside the central Virginia area, intensive couple therapy is a good option. Rather than the standard once-a-week format, couples receive 7-8 hours of therapy over 2-3 days, detailed behavioral homework is given to practice and change patterns, and check-ins are by phone and / or through monthly appointments.


Family Therapy


It's easy for families to fall into dysfunctional patterns, for parents to do a good job at one developmental stage but to struggle at another. Family therapy provides a way for families to communicate honestly, for parents to understand better what their children and partner needs, to learn the skills and solve the problems that allows them all to be more successful in the future.


Parent Coaching


Parents really can be their child's best therapist. If the parents change what they do in a positive way, the children will naturally do the same. Parent coaching provides parents with the tools and concrete strategies to successfully help change their child's behaviors and emotions.


Anger Management


It's often more complicated than it seems -- anger isn't just about controlling your temper or biting your tongue. It's also about looking at anger as a solution to something else. For some it is about other emotions difficult to express, about walking on eggshells and being hyperalert to what may come, about grief and loss. It's about learning new skills, and learning how to better get what you need.


Premarital Counseling


You're in love, why counseling? Think of it as an easy (2-3 session) instruction manual, a quick trip-check before setting off on a long-distance adventure. Come in together as a couple and learn new skills, find a safe place to raise those topics that are just a bit too hard to raise at home, find out what to realistically expect on the road up ahead.


Anxiety / Depression


They are placed together because they often psychologically go together. A good part of anxiety and depression are genetic. Some of it is situational -- stress, loss -- and some is personality -- critical inner voices, constantly worrying about the future, guilt about the past, believing that things are never going to change. Come learn how to control your mind rather than your mind controlling you. Learn how to let be proactive and assertive rather than reactive and fearful. Make concrete changes to discover that things can truly change.


ADHD


Also known as Attention Deficit Hyperactivity Disorder. If you are an adult, it likely keeps you from accomplishing tasks, meeting deadlines, drives you to high-risk behaviors, or leaves you feeling anxious. If you have children with ADHD you may get notes from teachers that your child can't settle down in class, is not meeting his potential, or is having making friends. Concrete guidelines for managing this disorder and being more successful in your life.